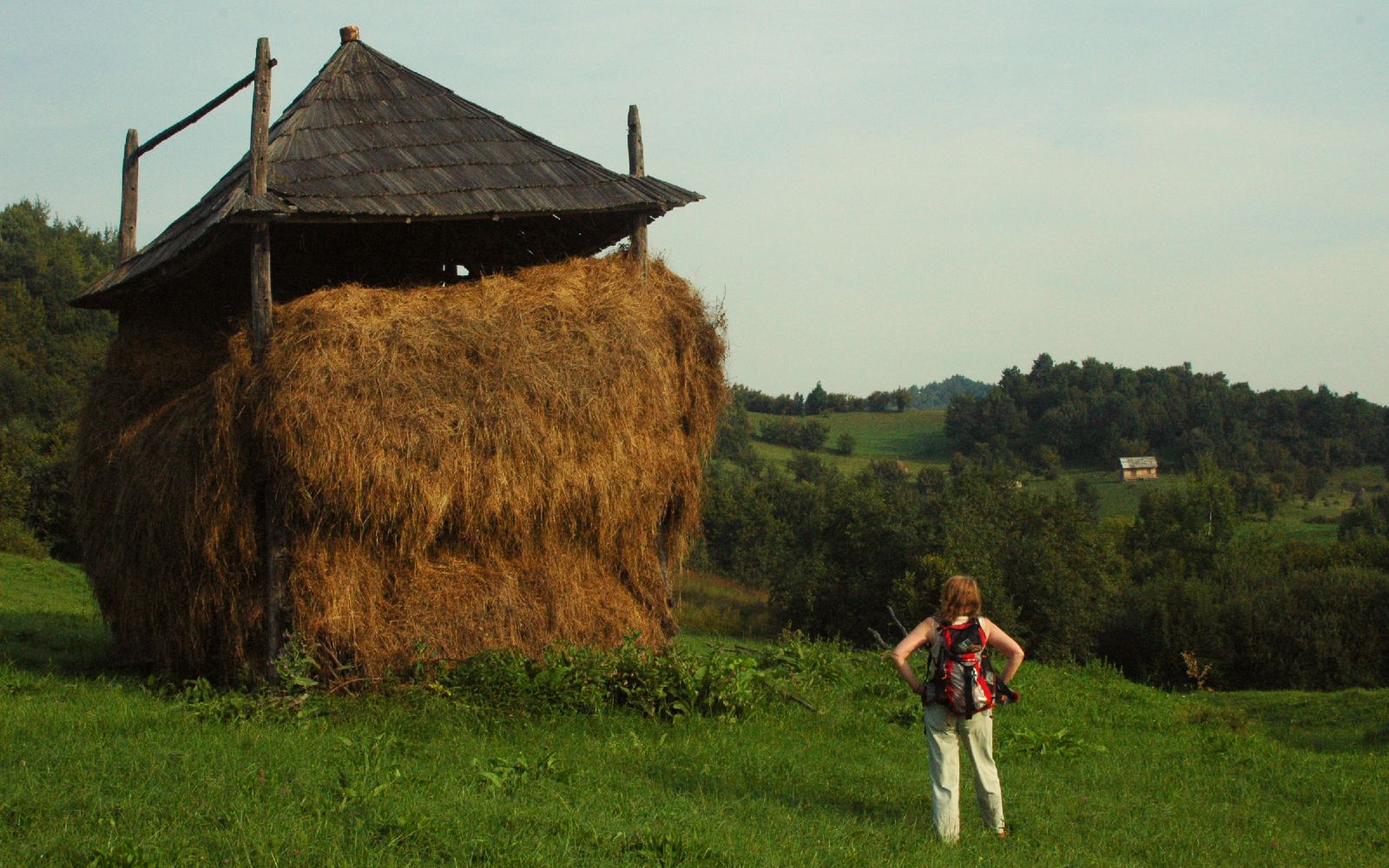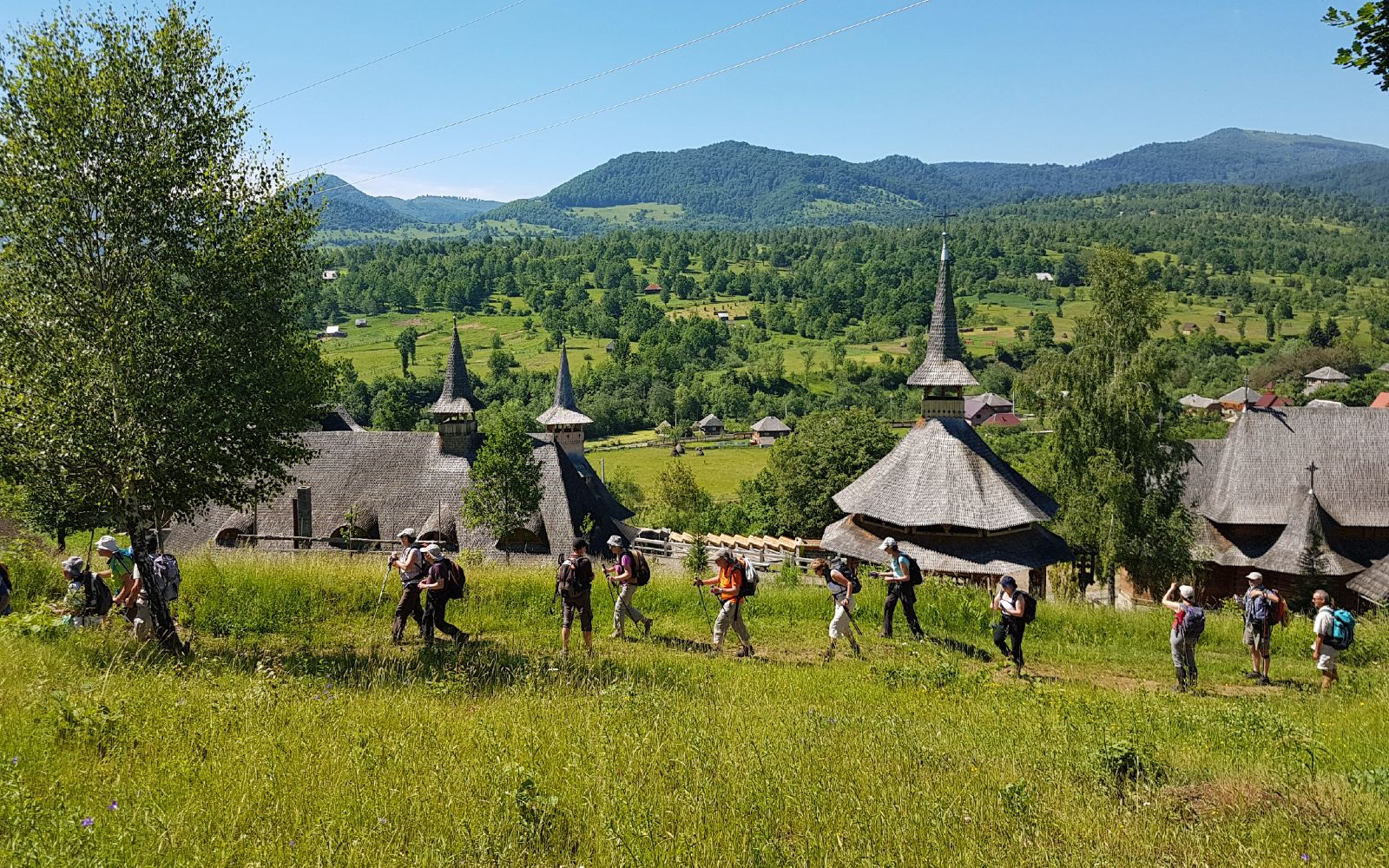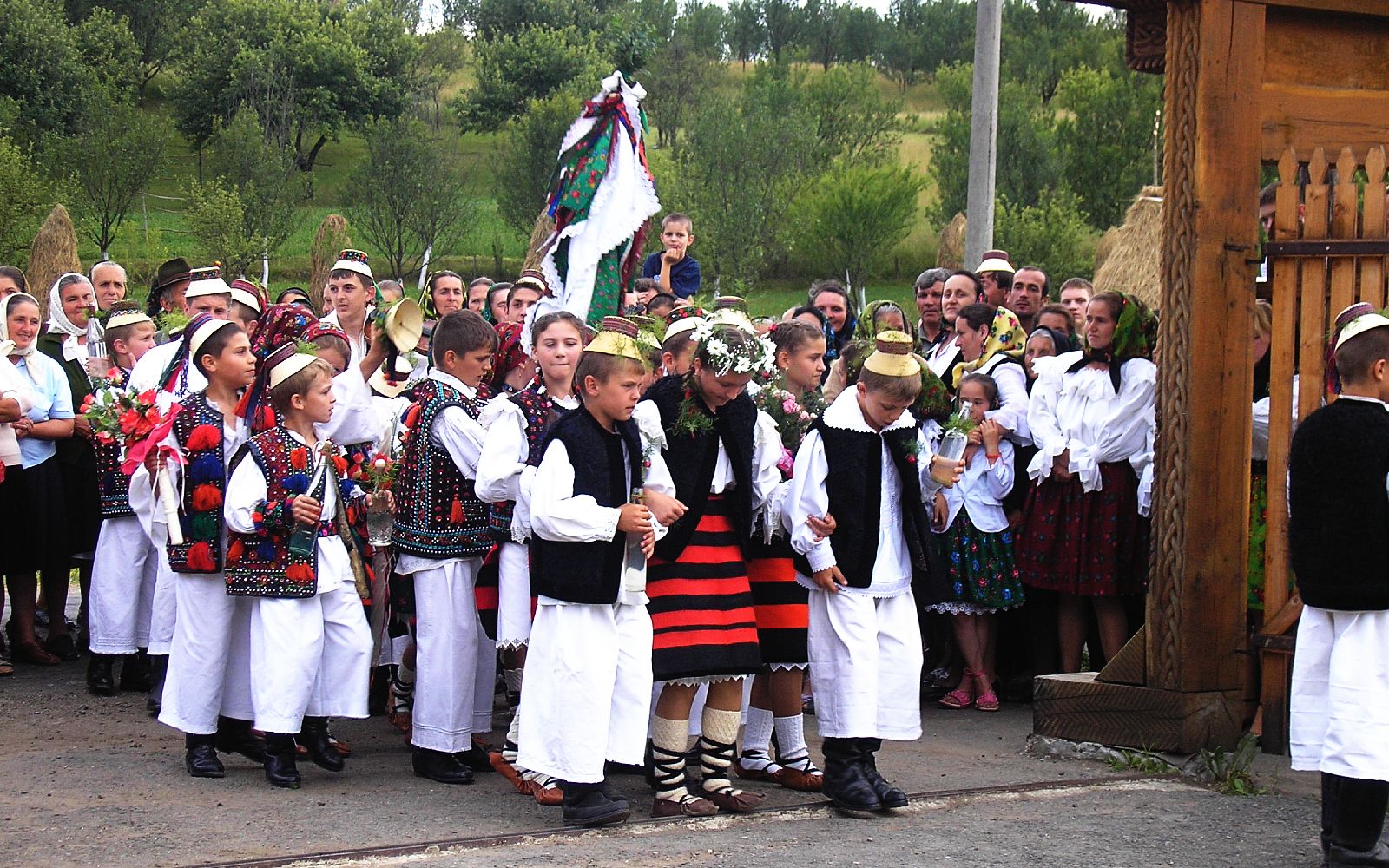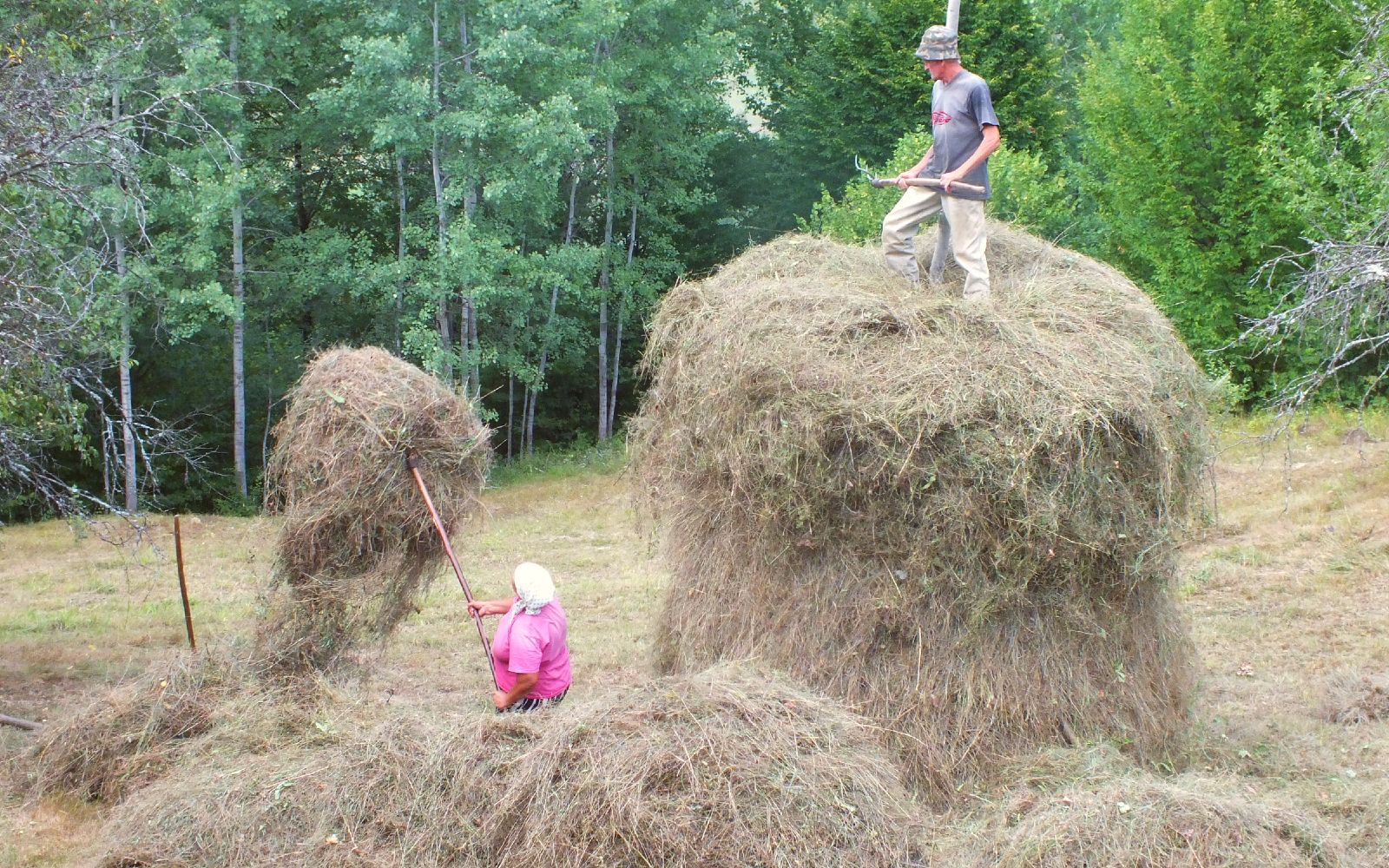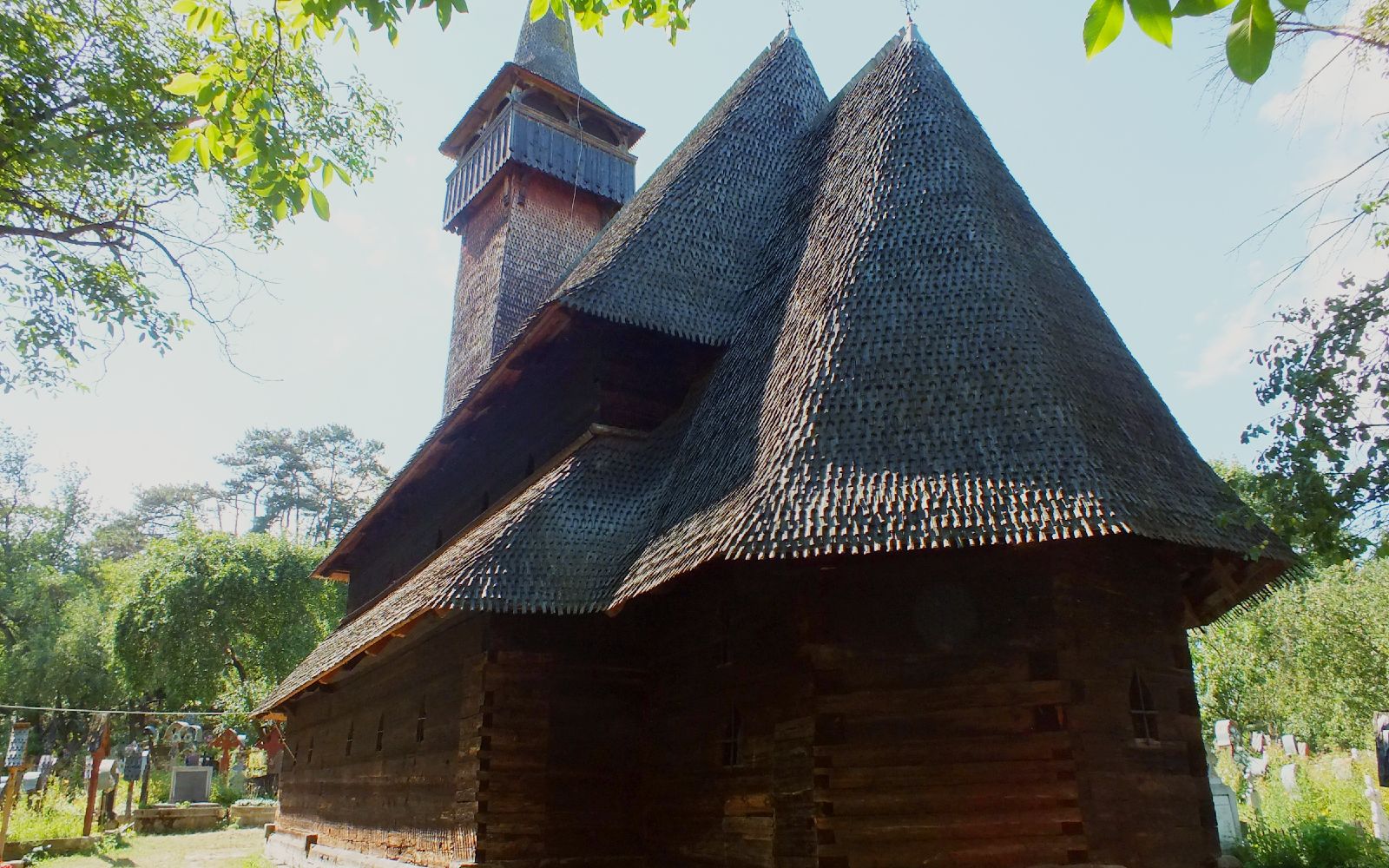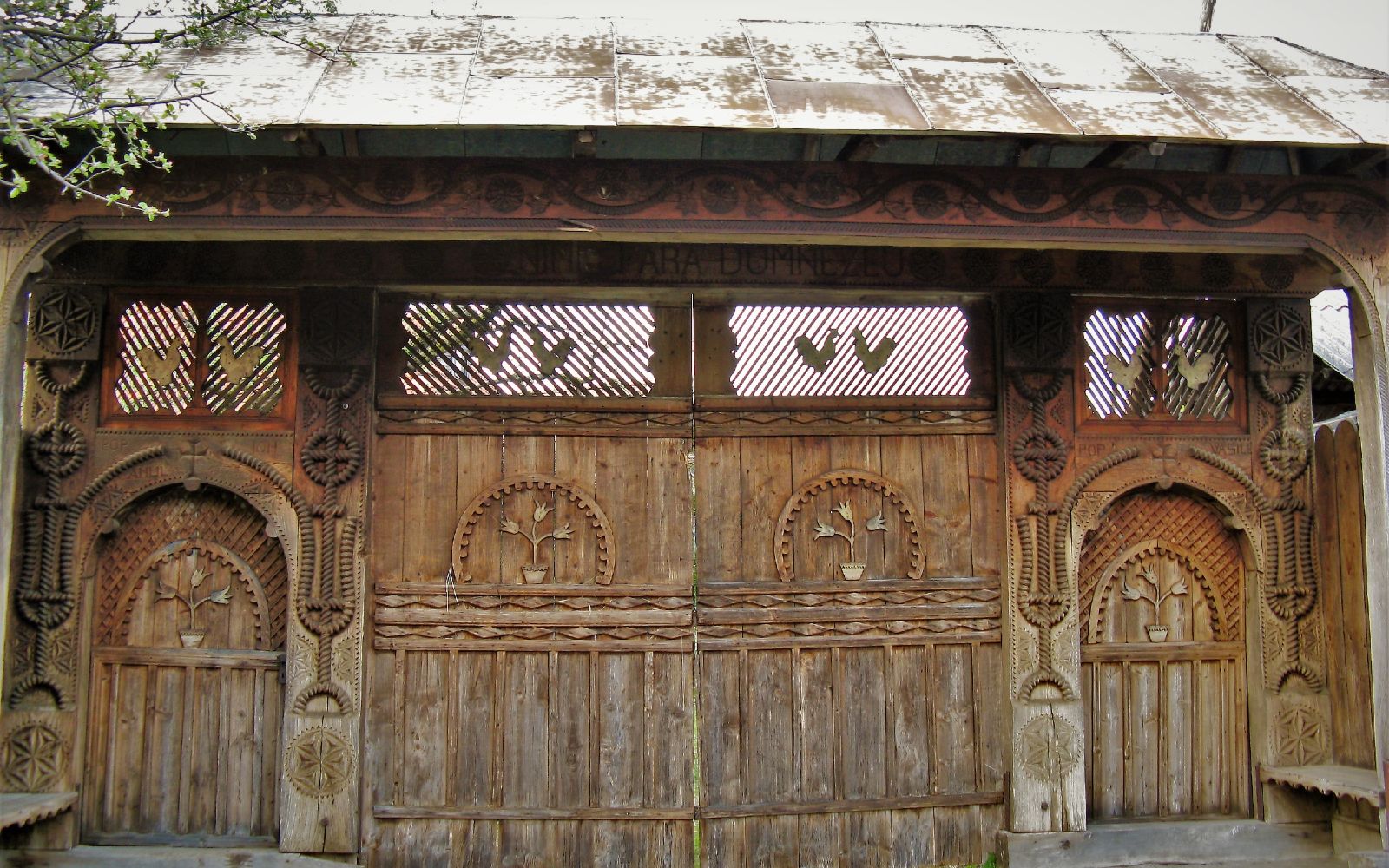 Discover the authentic Maramures - guided walking tour
5 days / 4 nights
Maramures - Guided walking
Guided - Families - Singles - Luggage transfer
We have prepared an easy itinerary through the historic region of Maramures, full of stories, legends, characters and breathtaking places. You will be accompanied by a specialized local guide, very knowledgeable of the place, of the winding paths over the endless hills and of the people.
The wooden churches part of the UNESCO patrimony, the wooden gates, the traditional clothes and food are just some surprises that await you in this holiday specially created for those who want to discover the soul of this region.
You'll wander across pastures, fields full of wild flowers, people's gardens & fragrant orchards to discover an endangered world but which still survives here.
Your day by day program
Arrival in Maramureş
Arrival in Maramures. You can arrive by plane from Bucharest to Baia Mare, by night train from Bucharest to Baia Mare or Sighetu Marmatiei, or by day train from Cluj to Baia Mare or Sighetu Marmatiei. If you arrive by car, you can go straight to the first guesthouse, in Breb village. You will have a walk in the village and meet the local people, witness the local traditions. Included: dinner.
Contemporary Maramures
Today we'll have the first taste of Maramures. First stop for the day will be in the town of Sighetu Marmatiei, after a short transfer by car. Here you will visit the "Communism Victims Memorial" created in the prison where the main opponents of the regime were detained, without a trial. You'll have lunch there and then go to the village of Desesti, to visit one of the most beautiful wooden churches of Maramures. From there we'll do a relaxing walk to our host village for tonight, Breb, the village at the foot of Gutai mountains. (~2 hours, 8 km, +350m, -650). Included: breakfast, lunch, dinner.
Maramures by steam train
In the morning the guide your guide will take you to Viseu de Sus village, where you'll ride the narrow-gauge steam train called Mocanita. This railway was constructed in the period 1933-1935. It was partially destroyed by German troops during the war, but was rebuilt afterwards. It has primarily been used for logging, and is still used for this purpose. The small train will take you through breath-taking landscapes, a cool forest that was once a battlefield in WWI and stop at the end of the track for lunch. While eating a delicious meal, you can admire closely the artwork of the steam engine.
Once back down the mountains, you can do a walk between two picturesque villages typical for Maramures. Included: breakfast, lunch, dinner.
The oldest wooden church
Today you will hike from village to village, from Botiza to Ieud, on Iza Valley. You will start going up on a narrow path along a small stream, covered by surrounded by colorful flowers. In the beginning of the walk, you will visit the oldest wooden church of Maramureş, the one from Ieud dating back to 14th century, part of the UNESCO-listed heritage. After the walk, you will pay a visit to the traditional wooden installations from Sarbi, a fulling mill, a thresher, whirlpools and a brandy distillery. According to the time, short stop at Bârsana monastery which is a masterpiece of the wooden Maramureş architecture. Local craft demonstrations await to complete your experience here (~2.5 hours, 8 km, +250, -300m). Included: breakfast, lunch, dinner.
End of the trip
Today, after lunch, you pack your bags and your trip comes to an end. If you have a flight to catch, our guide will take you to Baia Mare Airport, or to Sighetu Marmatiei / Baia Mare railway station. Included: breakfast.
Departure board
Technical information
Starting point
In Maramures (in Baia Mare / Sighetu Marmatiei / Breb).
End
In Maramures (in Baia Mare / Sighetu Marmatiei / Breb).
Accommodation
Rural pensions in double occupancy, with private facilities

Level of difficulty
5 days / 3 days of walking. Easy to medium level of walking with a maximum day at 6 hours. Some walks could change depending on the group level or the weather conditions or be interrupted by small transfers.
Carrying
The transfers of your luggage is ensured. You only have to carry your things needed for the day (picnic, camera...)
Options:
Single room occupancy : 125€
Small group: departure in case of 5 persons in the group (supplement to be paid per person). : 70€
Small group: departure in case of 4 persons in the group (supplement to be paid per person). : 150€
Small group: departure in case of 3 persons in the group (supplement to be paid per person). : 300€
Small group: departure in case of 2 persons in the group (supplement to be paid per person). : 370€
Included
English speaking guide for 4 days (Day 1-4).
Accommodation in family-run guesthouses
Meals (4 breakfasts, 3 picnics / lunches, 4 dinners).
Local transfers
Steam train ticket
Not included
Other transfers and/or plane tickets
The insurance
Other meals than indicated, any drinks other than water
Site visits
Personal expenses
Similar holidays