Who are we
Romania Active means a young but passionate team with a lot of experience in organizing active holidays in Romania. This allows us to create original trips and successfully manage the specific needs and requests of our customers.
The team
Raluca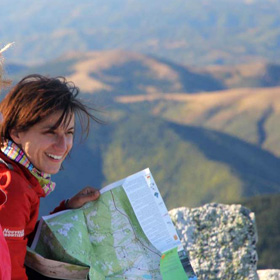 Born in Bucharest, Raluca obtained a master's degree in tourism at the University of Bucharest before studying in France to obtain another specialization degree with a thesis on rural tourism in Romania. After several experiences in various institutions and organizations, such as Pro-Natura - part of UNESCO, she finally turned to the organization of active stays in Provence, France.
Finally, because the desire to share the beauties of the native country was too great, she creates Romania Active . Working as a guide, you often find Raluca in one part of the country, together with a group of tourists who want to discover Romania. We guarantee that you will fall in love with your country again after a trip planned by it!
---
Raluca-Maria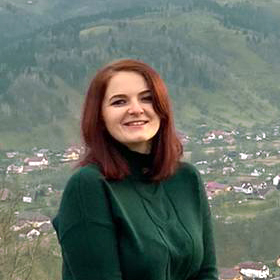 The second Raluca in the team comes from exactly where the map hangs up north, from Sighetu Marmației, in the heart of Historical Maramureș. Although she had another professional route envisioned, the different experiences she had as a volunteer in different Franco-Romanian camps and the year spent in the USA through an exchange program, made her realize that in fact, she wants to make known to others the country and culture she comes from. He wants to make people realize that there is so much potential in Romania and so many places waiting to be discovered. So don't be surprised if sometimes she gets lost in the stories told with passion about the dear Maramureș, the history of the country or the unique experiences she has had with the tourists she met so far!
Our guides
Cristina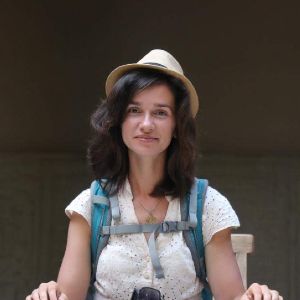 Hi there! I am Cristina Cucu, Romanian Mountain Guide and nature lover. I would be glad to share the beauties of Romania with you, whether it is on the mountain ridges, over the hills, walking through off-the-beaten track places or cycling in picturesque villages. I speak French, English fluently and I can manage German and Italian as well. My wish is to build a connection with our visitors and make them understand the "whys and hows" of our culture and background. At the end of the day, it makes me more than happy to put a smile on the face of a traveller. See you on the path! :)
---
Tudor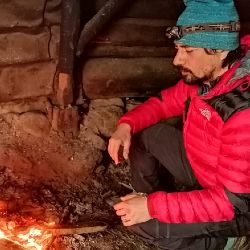 I'm Tudor. Welcome. I enjoy moving every day in the city at the foot of Tâmpa, where, through a happy conjuncture, I came to live. Whether I choose a mountain bike tour through Postăvaru or Piatra Craiului, or to walk on side roads and without traffic through Ţara Făgărașului, everything is close to home. And there can be no question of boredom. I can say that I took my passion for the mountains and cycling with me, especially since I can carry out my activity as a mountain guide and cultural tours in picturesque areas and very rich culturally and historically.